THE GLORY OF THESE DAYS, BECAUSE CHRIST HAS ARISEN!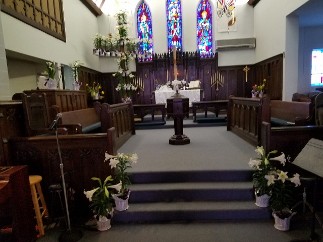 WEBSITE UPDATE: THURSDAY, APRIL 27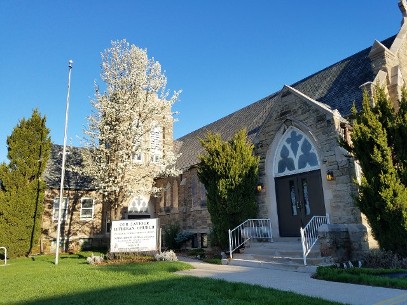 April 23, 2017
BRAND NEW ADULT BIBLE STUDY
Mondays April 24, 6:30-8 pm thru mid-June.
Selected by members: THE BOOK OF ROMANS
CHURCH NEWS NOTES
JOIN US IN THE STUDY OF GOD'S WORD
MONDAY EVENINGS, 6:30-8:00 PM
TOPICS CHOSEN BY PARTICIPANTS:

FINAL MAY WONDERFUL WEDNESDAY EVENT: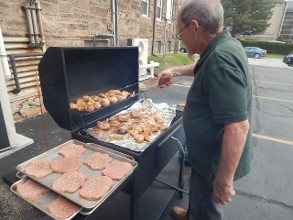 A TRULY FUN EVENING FOR ADULTS/YOUTH ON PARKING LOT, AND BACK LAWN.
THANKS TO ALL AND ESPECIALLY, FRED!
OPPORTUNITIES TO SERVE WITHIN OUR SAVIOUR
MUSIC MINISTRY:
Chime Choir
Hand Bell Choir
Youth Vocal Choir
Adult Vocal Choir
Individual instruments- to accompany service Music
Vocalists, Cantors
Special Music during summer
Combo contemporary music groups
Your suggestions?
WORSHIP MINISTRY:
Lectors: Scripture Lesson Readers- Youth and Adults
Deacons: Assisting Minister to liturgy, Communion Assistants
Greeters: Welcoming worshippers
Design and make Banners
Altar Guild: Behind the scenes support for Sacraments, Candles, Paraments, etc.
Chancel drama: Design, Direct, Script, Cast, and share in worship
YOUR suggestions?

FELLOWSHIP MINISTRY:
Sponsor/co-sponsor a COFFEE HOUR after 11am worship
Host/Hostess for special Events, concerts during the year
Greeter at front door prior to worship service
Attend/Participate in monthly potlucks
Attend/Participate in weekly Wonderful Wednesday meals, activities
Host future cottage meetings 3 sites, in early fall- Contact pastor
Call/send greeting cards to absentees, ill, prayer life, homebound
Organize, work with others for annual Church Picnic
Volunteer to photograph church events, and provide to church office the digital originals for possible use
YOUR suggestions?
EDUCATIONAL MINISTRIES:
Serve 1-2 x month with CHILDREN'S SERMON
Organist, plan, staff and select VACATION BIBLE SCHOOL, first full week in August Any portion.
on our Board of Education: dreaming, decision-making, implementation of educational ministries
Serve on our YOUTH COMMITTE: planning, organizing, implementing Christian and FUN events/activities for our youth and families.
Staffing for August VBS: crafts, teachers, support, meals, music, etc. Music school component for older youth, play with/teach.
YOUR suggestions?
CARING MINISTRY:
Prayer Chain Ministry- call office for more details
Home shut-in Communion Ministry- See Pastor
Offer a smile, introduce yourself to those you do not know their names (not just those Your suggestions?
SUPPORTING STAFF:
Assist with bulletin folding/production
Assist with monthly newsletter assembling and post office transfer, calculations.
Availability to do small office tasks
Learn software for bulletin formation, requires pre-existing computer skills
YOUR suggestions?
OPPORTUNITIES TO SERVE BEYOND OUR WALLS:
Soup Kitchen, cooking serving, cleaning for the indigent of our community
Habitat for Humanity: Job site work and possible food baskets this summer for the workers to eat- See Pastor
Neighborhood Ecumenical Team (NET): monthly inter-church group coordinating material assistance to needy. Monthly meeting.
August NATIONAL NIGHT OUT hosted at FIRST CONGEGATION. See Pastor, as details are made by churches.
More opportunities as they become available to our people.
YOUR suggestions??
BUILDING, GROUNDS, PROPERTIES:
Assist with Tasks as TRUSTEES identify on erasable board in upstairs classroom.
Flower beds on property, work with Sally Sawyer and TRUSTEES.
All types of talents, skills, general laborers, always need- check of tasks with your availability. KEN PARRY
See something that needs to be returned, please do so.
PERSONAL RESPONSIBILITY: Bring in for a coffee hour: make sure refrig is emptied, counters cleared, coffee pot emptied, drained, off.
Ovens: turned off, and temp down, burners, off.
Classrooms, sanctuary, parlor, any room, tables clear, wipe as needed
Discard old bulletins found in hymnals, pews.
In this way, we are can all care in some portion, to maintain a good appearance of our property. THANK YOU.
If you borrow: videos, anything, be sure to return it promptly.